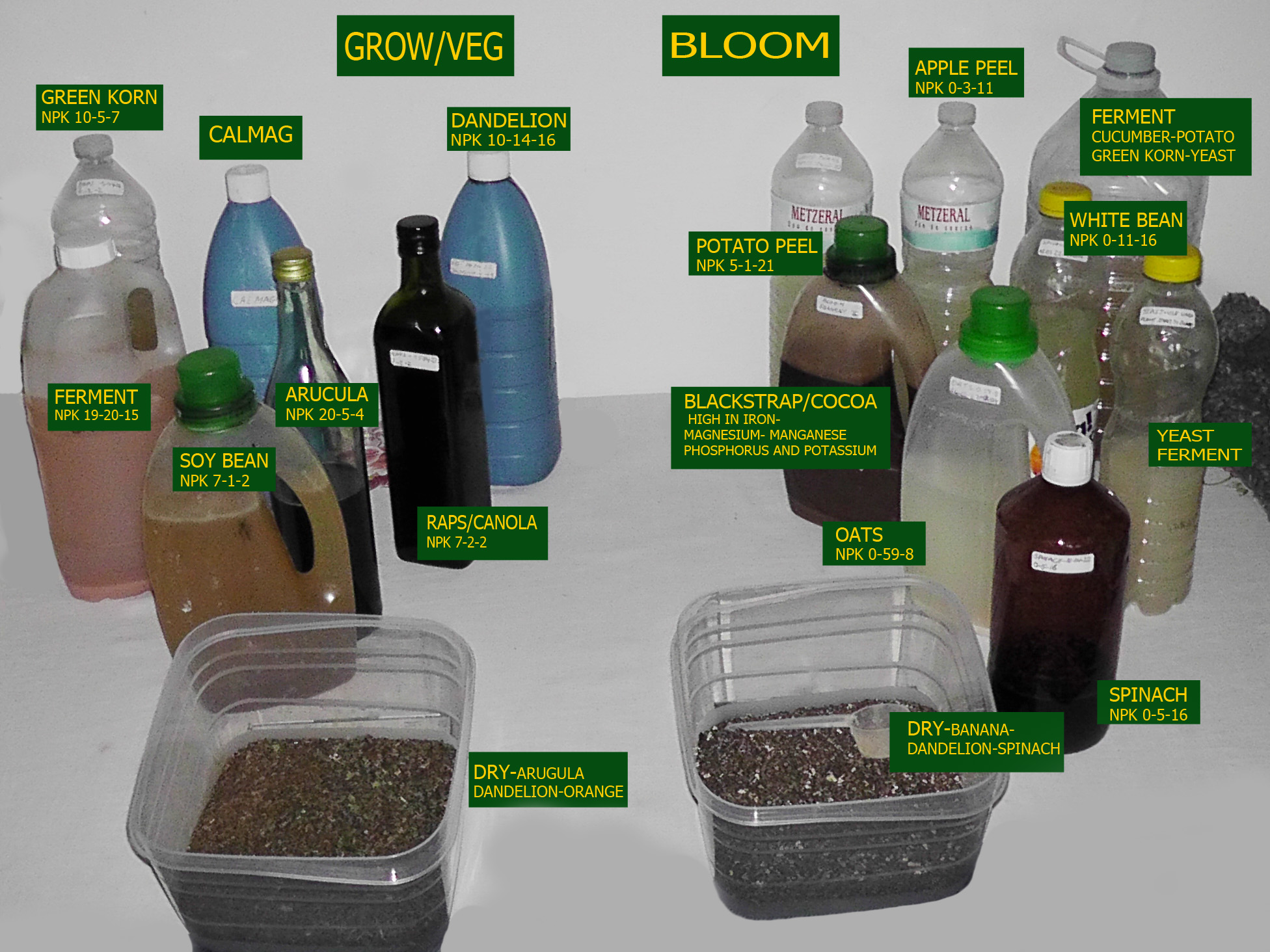 Practically all plants can be used as fertilizer, some more than others. Here is a list of plants that we use that are high in the 3 main nutrients that all plants need to grow and thrive. NPK means Nitrogen, Phosphorus and Kalium (Potassium) without these 3 primary nutrients, plants will not produce as you want them to. Perfect for outside or inside grow, these nutrients are jammed packed with the food, energy and proteins that your plant needs to produce large and healthy fruits and buds. Our lineup consists of 100% Vegan nutrients. Plants and vegetables that we use every day.

All of our products contains all 9 essential Amino Acids, which are histidine, isoleucine, leucine, lysine, methionine, phenylalanine, threonine, tryptophan, and valine, which are responsible for plant development, pollen fertility and growth stimulation, and which cannot be obtained through animal food. All together there are 20 Amino Acids and proteins which are important for plant growth and development.
In order for you to achieve the best results from of our nutrients they should be as fresh as poissible. Remember we are dealing with living organisms and that is why our special order is in effect. From time of order until you receive your plant nutrients will take app. 7 days. All our products are animal and chemical free.
Because these are special formulas they each have to be made separately. We use the best organic nutrients that one can get. They also contain high amounts of Calcium, Manganese, Magnesium, Phosphorus, Potassium, Proteins and other Growth stimulants, which plants cannot get from normal fertilizer. Our nutrients insure a 100% nutrient intake for your plants.